Carbon Monoxide Alarms
CARBON MONOXICE ALARMS BY BRYANT, LETS YOU REST EASY BY PROVIDING RELIABLE MONITORING FOR CARBON MONOXIDE GAS IN YOUR HOME. Backed with an industry leading 7-year warranty. Never needs a battery replacement because it comes with a re-chargeable Lithium-ion battery.
Glossary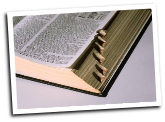 Heating & A/C Glossary - What the heck did that mean? Look it up here.