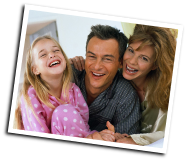 Thermostats
Complete control of your home comfort
With our wide range of dependable thermostats, wireless thermostats and Thermidistats™—including our award winning Evolution™ Control—you have total control over temperature, humidity, air treatment and timing.

Evolution Control
Bryant's Top of the Line Thermostat Programmed for Fool-Proof Ease
The Evolution Control thermostat simplifies home comfort with 7-day programming of temperature, humidity and air quality. Large-button, easy-read screen, multi-zone settings and optional remote access assure superior performance.
Bryant's top home comfort control
Temperature Control
Humidity Control
Programmable
Ventilation
Indoor Air Quality
Airflow/Zoning Control
Evolution Control, Evolution Control with Zone, Evolution Remote Access
Models: SYSTXBBSAM01, SYSTXBBUIZ01, SYSTXBBUID01

Thermidistat
Program Both Temperature and Humidity from a Single Source
Bryant's Thermidistat is more than a digital thermostat. It provides easy 7-day programmable, multi-zone settings of both indoor temperature and humidity. Large buttons, simplified display and fool-proof operation make it fully featured.
Control humidity as well as temperature
Temperature Control
Humidity Control
7-Day Programmable
Models: TSTATBBPRH01-B, TSTATBBPLH01-B

Zone Perfect Plus
The Total Comfort Thermostat Programmed for Top Efficiency
Bryant's Zone Perfect digital thermostat lets you program temperature and humidity levels in 7-day cycles, variable in up to 8 zones. You'll enjoy both greater comfort and lower energy costs, all from a single, powerful source.
Control comfort separately for each area in your home
Temperature Control
Humidity Control
Programmable
Control up to 8 zones
Models: ZP Plus 2-Zone, ZP Plus 4-Zone, ZP Plus 8-Zone
Preferred Wireless Programmable Thermostat
A Programmable Thermostat That's Portable and Affordable
With our Preferred Wireless Premium Programmable thermostat, total comfort is now at hand: 7-day programmability with 4 temperature settings per day is right at your fingertips, wherever you are in your home.
Carry your thermostat throughout your home
Portable
Temperature Control
Programmable
Models: TSTATBBPRF01

Preferred Premium Programmable Thermostat
Programmable Performance in a Value-Priced Thermostat
Bryant's Preferred Premium Programmable thermostat provides 7-day programmability and 4 temperature settings per day for top energy efficiency, plus simple instructions inside the door to make operation as easy as it is reliable.
Easy programming for complete home comfort
Temperature Control
Programmable
Auto changeover
Models: TSTATBBPDF01-B, TSTATBBPHP01-B, TSTATBBREC01, TSTATBBPAC01-B, TSTATBBP2S01-B

Preferred Deluxe Programmable Thermostat
The High Performance, Reliable Programmable Thermostat
Feature-rich yet value-priced, the Preferred Deluxe Programmable thermostat provides advanced 7-day programming capabilities, 4 temperature settings per day, vacation mode adjustment, plus fool-proof ease of operation.
Advanced programming capability
Temperature Control
Programmable
Service Reminders
Models: TSTATBBPF701, TSTATBBPS101, TSTATBBPS701, TSTATBBPF101

Legacy 5+2 Day Programmable Digital Battery Thermostat
The Programmable Thermostat for Every Day Comfort
Bryant's Preferred 5+2 Day Programmable digital thermostat is designed to match your lifestyle, with separate weekday and weekend program settings for greater comfort and energy efficiency. Easy programmability is built in, too.
Control Comfort for each day of the week
Temperature Control
Programmable
Weekday and weekend settings
Models: TSTATBBPQ501

Legacy Deluxe Non-Programmable Thermostat
The One Thermostat that Sets New Standards for Reliability
The only standard thermostat offering Bryant's standards of reliability, the Legacy Deluxe Non-Programmable thermostat delivers easy one-button, set and forget temperature regulation. Basically, it's the best comfort value we offer.
Easy-to-use non-programmable comfort control
Temperature Control
Auto Changeover
Clean filter reminder
Models: TSTATBBNAC01-B, TSTATBBNHP01-B, TSTATBBN2S01-B

Legacy Zone Perfect 3-Zone Control
Manage Both Temperature and Humidity from a Single Source
The energy-efficient Legacy Zone Perfect 3-Zone Control thermostat regulates temperature and humidity in up to 3 zones, adjusting comfort levels to specific areas. It offers either programmable or non-programmable versatility, too.
Control comfort separately for each area in your home
Compatible with Programmable and Non-Programmable Thermostats
Controls up to 3 zones
Includes Leaving Air Temperature sensor
Models: Zone Perfect 3-Zone